CUBS IN THE TUB with Julie Downing (ages 8-10)
May 26, 2020 @ 3:00 pm

-

3:45 pm

EDT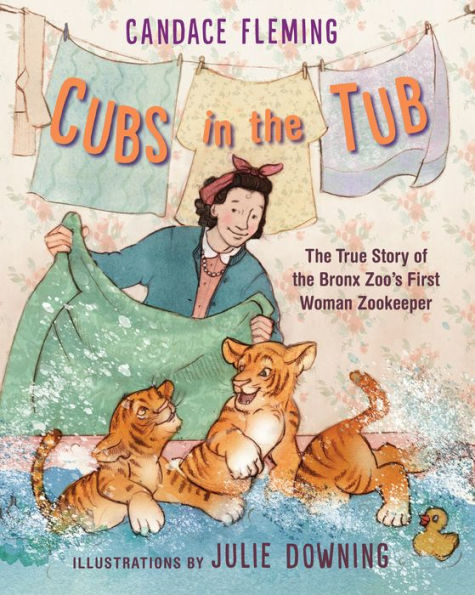 Julie will read her latest book, Cubs in the Tub, the story of the 1st woman zookeeper at the Bronx Zoo and share some of the research that goes into the illustrations.
Julie's books can be purchased from The Booksmith
Julie Downing was born in Denver, Colorado, graduated from the Rhode Island School of Design and currently lives in San Francisco, CA, where she can see a corner of the Golden Gate Bridge from her studio window.
Julie's work has been featured at The Society of Illustrator's Original Art Show in NYC and has been exhibited at galleries throughout the United States and England.
She has won numerous awards for her work, including a Parent's Choice Award, the New York Public Library Best Books Award, APAAL Best Illustrated Book, and the Irma Black Silver Medal. She was selected to appear in Talking with Artists Too, a book about 12 of the nation's best Children's' Book Illustrators.
Julie also teaches watercolor and Children's Book Illustration to both graduate and undergraduate students at the Academy of Art University.